PORTRAITURE IN TERRA COTTA
In addition to commissioned works of art created in his studio, Albert Brenner is also available for commissioned portraiture, and work with commercial institutions, galleries and private collections.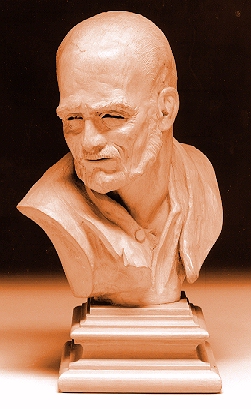 Portrait of Tony
"The human form is magnetic, and I cannot stay away from it. A magically complex form, it changes endlessly with the smallest movement - a bend, a twist, a stretch - with each movement again altered by any flux of emotion, revealing an often elusive glimpse of the spirit, the voice, the soul. Work on each sculpture, for me becomes a dance, a search, a hypnotic involvement. I am never quite sure whether I am forming the sculpture or it is forming me."
Albert Brenner